I am super excited to announce that we are celebrating one particular Emu this week, and that's Carole Gerber. Her new picture book, 10 BUSY BROOMS, comes out TOMORROW!! All of us in the nest are so excited, and we are dedicating a post to Carole's book launch every day this week. To kick off the celebration, I had the opportunity to interview Michael Joosten, the editor of 10 BUSY BROOMS. Read below to see us discuss the trickiness of rhyme, wobbly brooms and Meryl Streep costumes!
Jason Gallaher: Picture book writers often hear that holiday books can be a hard sell. What drew you to Carole's story?
Michael Joosten: I definitely gravitated toward the fact that the text felt classic, but also felt fresh and fun. That's a very tricky line to navigate and Carole does it seamlessly. Also, to many people, rhyme is viewed as simple/easy. It's actually the complete opposite and it's especially difficult to do it well. Carole makes it look effortless which contributes to the magic of the book.
JG: What was the editorial process like? Were there many changes in the witches and their brooms from when you first saw the work to what we read now?
MJ: The final version of the book is very close to what was originally submitted. Carole and I both discussed some minor word changes in order to fine tune a few lines, but because her work was so strong to begin with, we didn't have to revisit much. Working with Carole is like having a great tennis partner. It's so much fun to go back and forth.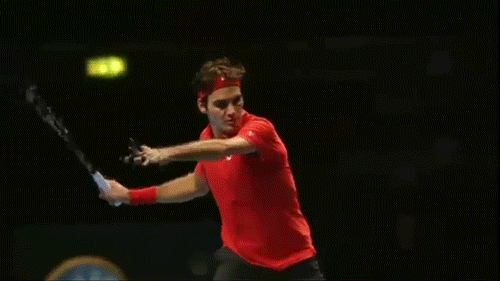 JG: Michael Fleming's illustrations make me want to hang out with all the monsters in this Halloween world (especially the foul-breathed werewolf!). How did you find and select Michael to work on this project?
MJ: When I started at Random House in 2010, I stumbled across Michael's work in an anthology of illustrators. I shared it with my colleagues and everyone fell in love with it and I was able to sign him up to illustrate one of our Step into Reading books, Twinky the Dinky Dog. I am always looking at his website (tweedlebop.com) because his work is absolutely incredible, and while perusing it one day, I saw several witch illustrations he created. I always kept him in mind in the event a Halloween manuscript came my way. As soon as I read Carole's text, I immediately thought of Michael and and how he was the perfect person for the project. Like Carole's work, Michael has an incredibly rare duality of feeling classic and modern all at once. I was over the moon – or should I say broom – when he came on board.
JG: There are so many fantastic spreads to choose from, but do you have a favorite?
MJ: I think it would have to be the spread where the the broom begins to wiggle and wobble and sends the witches on a rollercoaster ride in the sky. Michael really captured the movement and dynamics of it perfectly.
JG: And just for fun: What's the best Halloween costume you've ever seen or dressed up as yourself?
MJ: It was the year Meryl Streep's The Iron Lady came out. My friend Anthony became particularly inspired. He was a spectacular Lady Thatcher (the wig was epic).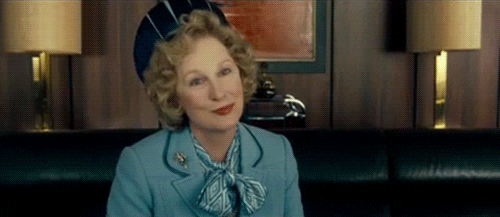 Huge thanks for hanging out with us in the Emu nest, Michael!
Don't forget, you can pick up your very own copy of 10 BUSY BROOMS tomorrow! You can find it on IndieBound, Barnes & Noble, Amazon and your local bookstore!
____________________
Jason Gallaher is a picture book and middle grade writer who loves to create stories that mix the flamboyantly whacky with the slightly dark. His debut picture book, WHOBERT WHOVER, OWL DETECTIVE, releases in Summer 2017 from Margaret K. McElderry Books. When not writing, Jason zips about Austin, Texas. He dressed up as a Knotty Librarian—a librarian covered in knots—last Halloween, but is now seriously considering going as Meryl Streep. Jason is a self-described Hufflepuff, and he is actively looking for an Andalite friend. (Photo Cred: David-Gabe Photography)