As you can tell from a lot of our posts on Emu's Debuts, the path to publication is a long one. It's been over two years now since my debut picture book, WHOBERT WHOVER, OWL DETECTIVE, sold. The release is almost upon us (July 18, 2017). For the past six months or so, however, I entered a state of disbelief. When people asked if I was excited for my book to come out, I felt like Miranda on Sex and the City when people asked if she was jazzed to have a baby boy, and she would have this awkward pause, then squeal, "Boy, am I ever," because she thought that was the right response, even when she wasn't sure if that's how she felt.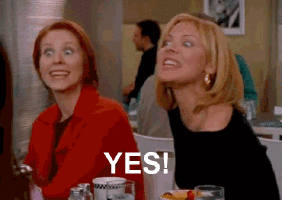 I told people at the beginning of this year that it still didn't feel real yet that a book with my name on it would be in bookstores. Since it's been a while since that call from Trish about our first sale, I didn't think it would really hit me until other people were reading WHOBERT that the book would actually be out in the world. Well…that moment finally happened, and now I can't stinking wait for WHOBERT to be among us. I feel like this: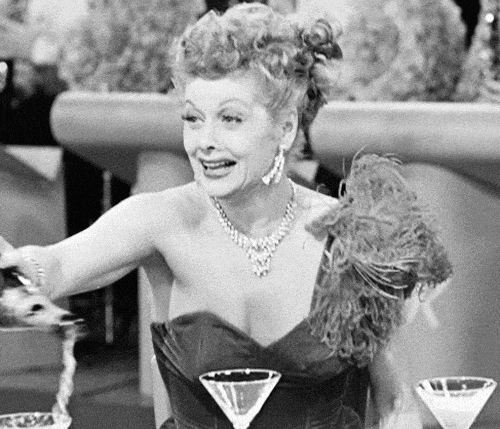 The moment when I finally realized other people were reading the book came in the form of a review from Kirkus. When I saw an email from my editor saying Kirkus had taken a look at my book, I was immediately nervous. My stomach catapulted into my throat. I think I shouted to my partner, "THE REVIEW FROM KIRKUS IS IN WHAT DO I DO?" After his ears stopped ringing from my banshee shriek, he replied, "Um, read it." So I did…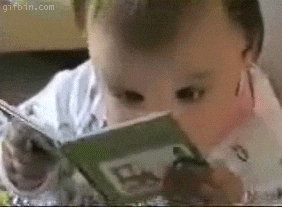 I pored over that thing. I think I was holding my breath the entire time. Here was real life proof that WHOBERT is actually going out into the world and that other people are going to read it and have thoughts about it. I am so, so happy with what Kirkus had to say (they used phrases like "witty wordplay" and called it "a cracking whooooo-dunit"), but what really hit me is that my baby is about to enter the world. After years of gestating in the womb that is Simon & Schuster, being cared for by so many loving hands, little WHOBERT is going to say "who, who" to the world and people are going to respond. So now when I'm asked if I'm excited, I can legitimately say, "I'M FREAKING OUT!" without a hint of Miranda hesitation.
____________________
Jason Gallaher is a picture book and middle grade writer who loves to create stories that mix the flamboyantly whacky with the slightly dark. His debut picture book, WHOBERT WHOVER, OWL DETECTIVE, releases on July 18, 2017, from Margaret K. McElderry Books. When not writing, Jason zips about Austin, Texas. Despite his connection to Miranda in this post, experts agree he most closely resembles Charlotte, but he'd prefer to be likened to Anjelica Huston. Jason is a tried and true Hufflepuff, and he is actively looking for an Andalite friend. (Photo Cred: David-Gabe Photography)