The launch for Sarvinder Naberhaus's BLUE SKY, WHITE STARS continues! To keep the celebration going, we talk about our favorite cities, states and national landmarks in the USA!
Terry Pierce: City – It's a tie between Boston, MA, and Portland, OR. I love the "intimacy" of both these large cities and their "walkability" (a word I just made up to mean "ease of walking."). Portland is the essence of the Pacific Northwest with its small coffee houses, frequent bookstores and gorgeous distant mountain scenery. Boston's incredibly rich history, amazing food (Hello, North End!) and sight-seeing points of interest make it a favorite big city to visit (yes, I visited Robert McCloskey's mother duck and ducklings statue—what children's writer wouldn't?).
Natural landmarks – No doubt, Yosemite National Park. There is nothing like it with its massive granite cliffs, cascading waterfalls, abundant wildlife and the lazy Merced River meandering down the middle of the valley floor. When I drive through the Wawona tunnel and see the full view of the valley, it still takes my breath away. It's truly spectacular and makes me appreciate the amazing natural forces of our planet. I mean, to think that a glacier carved away the solid granite and sculptured the valley is mind-blowing.
Debbi Michiko Florence: Oh it's hard to pick just one place, so can I pick a few? While there are many landmarks, states, and cities in the U.S. that I love and enjoy returning to, because I've moved so often in my adult life, my favorite places are those that take me to be with family.
San Francisco – City of my birth – I love the majestic Golden Gate Bridge, the foggy mornings, and all my precious memories created there.
Huntington Beach, CA, and Portland, OR – My parents live in Huntington Beach and visiting them means down time, relaxation, walks to the beach and on the pier, sunshine and ocean. My sister and her family, and my stepson, live in Portland and there's nothing like hanging out with family while visiting a vibrant city with great food and sights.
Christina Uss: I will narrow down my list of eight million to two.
Philadelphia. I went to college here and spent four amazing years soaking in the history and culture of Philly. I'd finish classes for the day and then have to decide – did I want to go for a run up the steps of the Art Museum with the theme song to Rocky playing in my head, or go visit the Liberty Bell, or peruse an original copy of the Declaration of Independence, or stroll down Elfreth's Alley, the oldest residential street in the U.S.? Or just go eat a cheesesteak or a butter-soaked Amish pretzel? Or do ALL of them? I adored how day-to-day life of people of so many diverse backgrounds was swirling around these historic sites every day, all hours of the day. Philly feels to me like a place where every layer of American history from colonial times to an hour ago is alive.
My heart swells with patriotic pride when I visit any part of our National Parks system, often called America's Best Idea. I particularly love the ones out west with historic, epic National Parks lodges built in the early 1900s, like Many Glacier in Montana's Glacier Park, Old Faithful Inn in Yellowstone Park, El Tovar at the Grand Canyon. I was so grateful in my former life as a bicycling adventure tour guide to get to stay in these lodges; they struck me as the most brilliant combination of human architectural vision and craftsmanship with spectacular natural settings.
Katie Slivensky: Tough one! I love Glacier Bay National Park. It's just so gorgeous and eerie and serene and wild. Also, Mackinac Island. Lots of horses. No cars. Beautiful sights. And FUDGE.
Anna Crowley Redding: Acadia, specifically Night Sky Fest, a week in the park with astronomers looking at planets, galaxies, and constellations!
Carole Gerber: Charleston, SC. Gorgeous city with wonderful restaurants, and mannerly, friendly people with beautiful southern accents. Did I mention there are lots of beaches nearby?
Hayley Barrett: I'm a true-blue Boston girl. I love that dirty water!
Jason Gallaher: Hands down, without a doubt, my favorite place in America and the whole wide world is Malibu, CA. I love strolling down the pier, I love having deep conversations with local dolphins by cackling back at them, I love recreating scenes from The Craft at Leo Carrillo Beach, and it definitely doesn't hurt that Miley Cyrus just came out with  a song named after the city.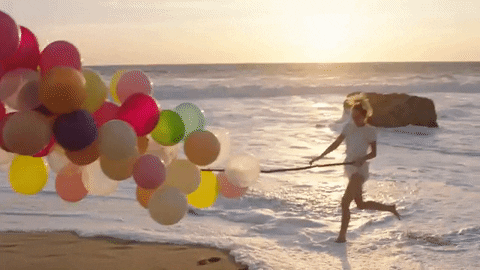 Sarvinder Naberhaus: I love the Grand Canyon and national parks!
You can see even more beautiful pictures and descriptions of America in Sarvinder Naberhaus's BLUE SKY, WHITE STARS! You can find out more about the book here, and you can order a copy from IndieBound, Barnes & Noble, Amazon, or your favorite bookseller!